Choosing Black Area Rugs For Your Home
There are many types of floor rugs on the market today. Area rugs are the most popular of them all. They come in all sorts of colors that one might be puzzled while making a choice. Though of all the colors, black is one color that will forever remain stylish. Many people assume that black will darken the room. On the contrary, it transforms the room from dull to beautiful. It gives the room that divine look and makes the décor unique.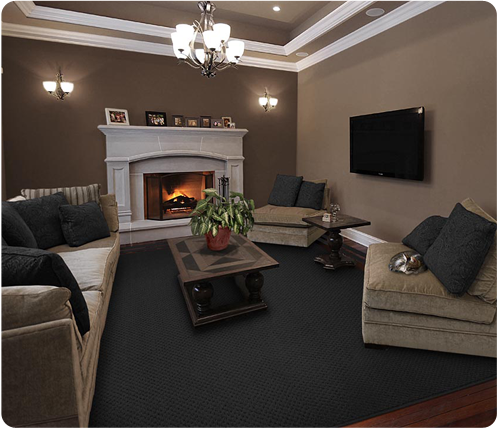 If you wish to give your room a magical transformation, here are some black area rugs that you can try out:
Black Woolen Area Rug
The black wool area rug is more suitable for rooms with high traffic such as the living room. Wool is a tough material that has long durability and can withstand high traffic without wearing off. You will not go wrong with the black woolen rug because it does not show dirt easily and in any case, it is easy to clean. If your living room has a fireplace, you do not have to worry about your rug catching fire because wool is flame resistant.
The black wool rugs are available in plain black or dominant black with complimentary colors such as white, red, grey and brown.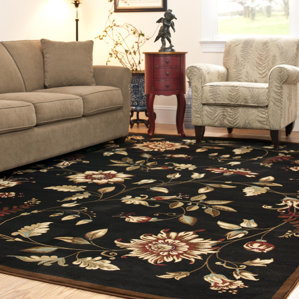 Black Silk Area Rugs
Silk is a luxurious material and rugs made of this material are quite expensive. However, if you want to add some sense of style and luxury to your home décor, a black silk rug is exactly what you need. The black silk rug makes the décor look creative. The black silk rug can be found in oriental or Persian designs. This type of rug is suitable for areas with less traffic like the bedroom.
Black Shag Area Rug
If you wish to have a different texture feel to your room, simply use a black shag area rug. Shags are made from either synthetic or natural fibers and they come in a variety of styles. The flokati shag is usually the most expensive, and specifically, the black one is very comfortable to the feet and it gives the room a classy look. Apart from the Flokati black shag, other shags that you can buy include black synthetic acrylic shags, black shaggy Aros rugs, cotton jersey shag rugs and black leather shag rugs.
Black Outdoor Area Rugs
The black outdoor rugs as the name suggests are meant for use in outdoor spaces. Most people do not give much attention to the outdoor areas but imagine the transformation a black outdoor rug could make. For outdoor rugs, choose geometrical shapes with wavy or zigzag lines and flower or plant patterns. Buy a black outdoor rug that is easy to clean for maintenance.
Black Sheepskin Area Rugs
A sheepskin rug is an awesome addition to the décor of a room. You can buy one that is made from real sheepskin or synthetic fibers depending on your preferences and budget. A sheepskin rug can be used in numerous creative ways. The rugs may come in the shape of a sheepskin or other shapes. The choices are vast. The black sheepskin rug can be placed in the living room. You can also hang it on the wall.
Add some sense of style to your home today by considering a black area rug. You'll love the luxurious look it provides.